Economic Development Authority
Marshall County Economic Development Authority
---
Available Industrial Property
---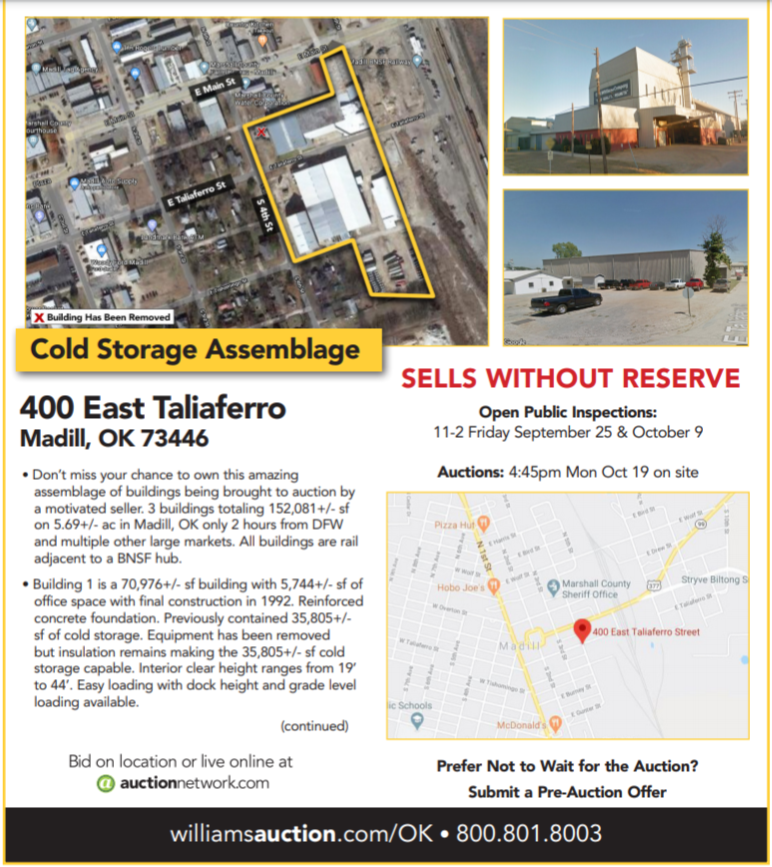 Click here for more information regarding the auction of the cold storage assemblage available in Madill on Monday, October 19.
The following property is available through the Madill Industrial Foundation.
For more information, please contact Brenda Courtney at 580-263-0050.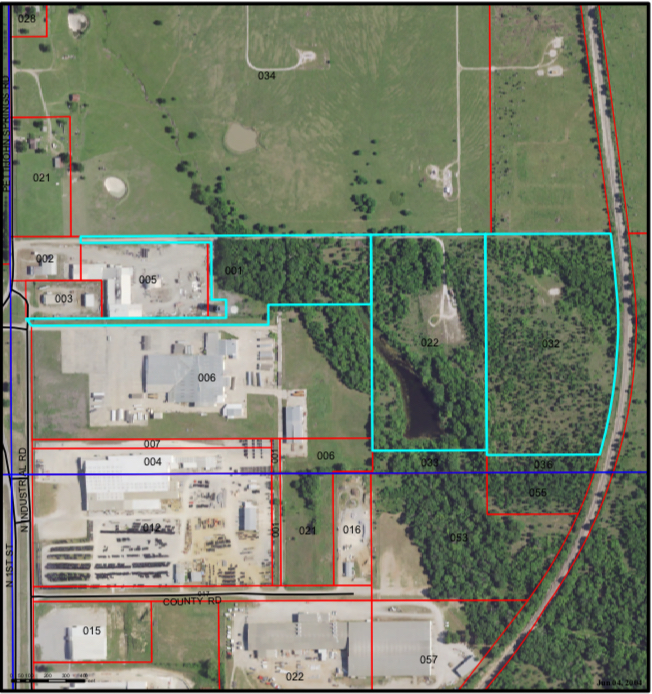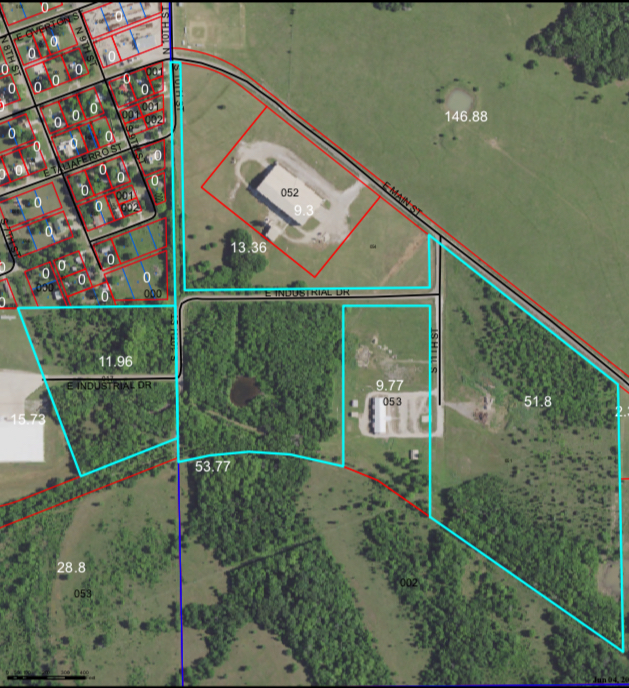 Visit LocateOK.com for other properties available in Marshall County.
To add available industrial property in Marshall County to this list, please contact Sara at 580-795-3563.